When her community started the process of becoming a co-op, Allie Lechner was skeptical. With her background in property management, she wasn't sure it was going to work out. Flash forward six years later, she is now on the board at the flourishing Zumbro Ridge Estates in Rochester, Minn. and has taken many steps to ensure the community is successful and thriving.
In this episode, Allie takes Paul and Mike through her work with infill, fundraising for a playground, and creating a community pantry. She started this journey on the sidelines and with a changed mindset became a deeply involved member of her community. It took work, perseverance, and hope, but Allie's experiences at Zumbro Ridge Estates can serve as encouragement for other communities and individuals looking to make improvements and wanting to become more involved.
Show Notes
Notas del programa
Show Notes
Episode: Infill and Fundraising with Allie Lechner
Welcome to the Ownership Matters podcast, where hosts Paul Bradley and Mike Bullard of ROC USA highlight the stories of people at the heart of the resident ownership movement! In today's episode, Paul and Mike welcome guest Allie Lechner.
0:12 – Introduction of today's episode and guest.
Allie Lechner has lived in Rochester, Minnesota since 1987. She moved to Zumbro Ridge Estates in 1999 and she was a manager of apartment buildings. She continued working in property management, and then became a full-time nurse with six grandchildren and spends all her free time with them. In 2017, Allie was not involved in Zumbro Ridge when it turned into a ROC community, and after 8 months, she attended a meeting and became Operations Manager on the board. She loves how Zumbro Ridge is a community within a community.
2:05 – Allie introduces herself and says when she moved to Zumbro Ridge. 
Allie starts off by saying she moved to Zumbro Ridge in the Spring of 1999 before it became a resident owned community. She was a property manager in town and they needed to evict three quarters of the residents. They conducted renovations to the property and she won manager of the year and a trip to Jamaica. She lived on-site with her three children at the time. They sold the property and she had 30 days to move out. She drove through the Homes of Harmony and really loved the house. She went to home federal bank and gave her resume. She said she needed to buy this house now and brought in her 3 different job offers. She got the loan and everything lined up perfectly. This all happened long before Zumbro Ridge became a ROC.
4:43 – How long have you been a co-op and how did that all come about?
The country foundation got a hold of the residents and Allie wasn't involved and didn't think it was a good idea at first because of her property background. In October 2017, Zumbro Ridge became a co-op and in June 2018, she went to that Monday meeting because nothing had changed. There was deferred maintenance, and she watched the park go down. She also noticed their sign had a disconnected phone number on it. During the meeting, she put out suggestions and by the time the meeting was over, she was on the board.
6:00 – How did joining the board lead to your involvement with Infill?
They did not have income to do any of the things the community needed. She asked the board if they would trust her and be the spokesperson for the estates. She asked if they would allow her to go to her contacts in property management and give her spiel on what this resident owned community could be. She went to every board meeting in town and went before the board of directors for Rochester Area Foundation, Rochester Coalition and the Mayo Clinic. She had trial runs with lots of numbers and 34 vacant lots with a lot of electrical and plumbing work with trees that needed to come down. A company called Astorino's took down 12 trees for free and she started asking other companies for things. Superior Plumbing came out and had the first 8 lots done for free.
8:06 – How did the rest of the lots get filled?
Allie sat down with Homes of Harmony and the Rochester Foundation. They needed a bank and she went to First Alliance Credit Union. She asked for 10 houses and got 5. When they were sold, she then got 5 more. Their community will be full this August.
9:03 – Allie explains how the community's playground came about.
Allie says their community had nothing for children to do and something had to be done to give their children a spot to go to. They had their first national night out in August of 2021 and someone put together large bulletin 3D pictures of what the playground could look like. The children picked the one they wanted and she raised the money to get the playground in here. She started sending letters to businesses and churches and sent out over 560 letters. She had two responses from MBT Bank and Hansen and Hansen Foundation. The manager from MBT Bank called and said they couldn't directly donate, but Hansen and Hansen Foundation could. That was her first grant writing experience and within 6 weeks, she had a check for $25,000. The playground cost $94,000, and the basketball court was put in in 2019.
11:58 – Where are people moving from?
The majority of people moving to Zumbro Ridge Estates are people within this area. The rent of apartments is sky high, and their community is affordable.
12:35 – How are you making that ask and how did you get what you needed?
In the beginning, Allie thought a letter would work but then she became a walking, talking billboard. She even has signs on her vehicle! She updated the park's phone number and now has her home number on their answering machine. Allie says to not be afraid to ask because people are hungry to do something good. She also got the community on the media and says to use every opportunity to get on the media to show what you finished from the last media footage.
14:14 – How do you get the media involved?
Affordable housing is a huge need and it's not a new topic, it's everywhere. The properties in Zumbro Ridge are affordable housing. She has a strong relationship with churches in the area and every Sunday she was in a different church to ask for money for the playground. She explained what it would mean to these children to feel proud of where they live and to invite their friends to come to their backyard. She says everyone wants a happy story and the media is excited to come.
16:44 – How has infill changed the community and how have people accepted it?
Allie says it was difficult with people who had lived here for a long time. A quarter of the community is Cambodian and there is a Cambodian Synagogue on the property.  The new residents come in with the view that it is a co-op and we all have our part to play. Infill makes it stable and the attorney does all the work for free. Infill has a huge impact on finances and allows them to do more of the deferred maintenance that needs to be done.
18:05 – How has full community affected the rent for everybody?
Allie says they have not increased rent for 6 years and they have the lowest rent in Rochester. They had a 60-year-old sewer plant that could die any day. It had chemicals, a contractor and needed someone to take care of it daily. Once they switched to the city sewer, everyone would have an increase of $60 a month on their taxes. The only way to avoid that is to have a full community. She told people she talked to that their residents are on a fixed income and would have to leave if the price increased. The sewer got connected last October and because they have a full community, no one had to pay extra.
19:46 – Allie shares how she started a food pantry for Zumbro Ridge.
Allie is active with the community and saw how people were struggling for food. She had two storage units with junk in it and turned it into a food pantry. Allie went door-to-door for a year asking for food, but then Trader Joe's donated food, but it wasn't enough. Christian Orthodox Church took the community under their wing and now all their shelves are full. She got a call from the church yesterday and a farmer at their church slaughtered a cow to give them meat for free. That church is also making contacts with dairy farmers for milk, eggs and cheese. People are so grateful for the food pantry.
24:10 – What's the first step to get things moving?
Allie says to make sure you have an active phone number and a place to receive phone calls. She also says to have courage and roll up your sleeves. Take it one day at a time and do what you see first. Even if there is only one person on the board, other people will join. When you have a vision, hit the media and describe what a ROC is. Make sure you say what you will accomplish and why with statistics on affordable housing and ROCs.
26:27 – Thanks to Allie for joining us on this episode of Ownership Matters!
Links & Photos: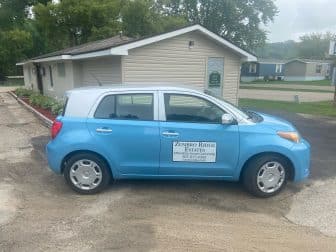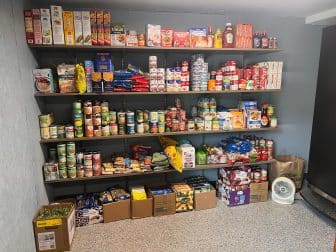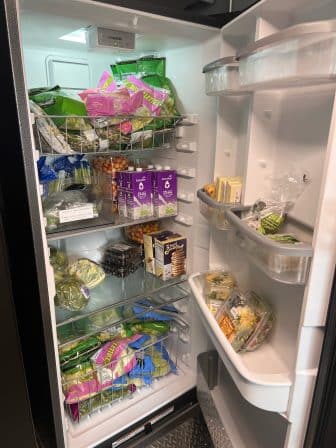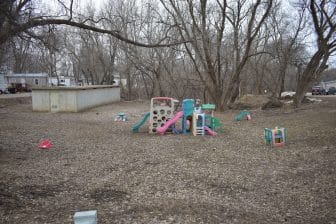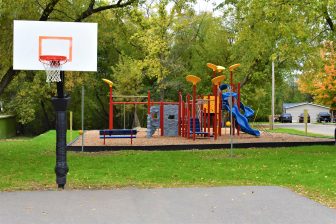 Learn more about ROC USA through our website.
Thoughts? Questions? Stories? Send them to ownershipmatters@rocusa.org.
Notas del programa