A new law in Maine giving homeowners in manufactured home communities the chance to purchase their for-sale communities has taken effect, and ROC Association leader Carol Hodgkins is featured prominently coverage of the law in one of the state's largest newspapers.
Called an Act to Foster Stable and Affordable Home Ownership in Mobile Home Parks, the law requires community owners to notify homeowners that the community is for sale and negotiate with them within a tight timeframe. The legislative summary reads:
This bill requires the owner of a mobile home park to give notice of the intent to sell 18 the mobile home park to each mobile home owner of the mobile home park and to the 19 department of the Maine State Housing Authority that provides home-buyer assistance. It 20 requires a 60-day window in which the owner is required to negotiate in good faith with a 21 group of mobile home owners or a mobile home owners' association that makes an offer to 22 purchase the mobile home park and provides a deadline by which the group of mobile home 23 owners or a mobile home owners' association must secure financing if the offer is accepted. 24 It provides that a violation of the requirement for notice of intent to sell or to negotiate in 25 good faith is considered an unfair or deceptive trade practice.
A  Bangor Daily News reporter interviewed Hodgkins, Board President at Wardtown Mobile Home Cooperative in Freeport and Co-Chair of the ROC Association's Outreach and Education Committee, about the news: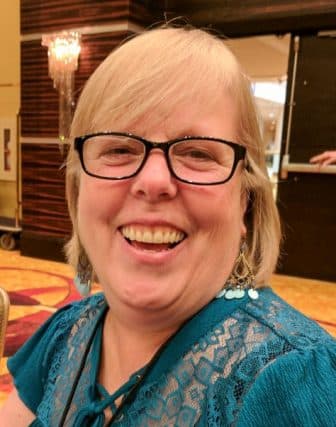 "We constantly get phone calls from realty groups saying, 'We're buying up manufactured home communities and we're wondering if you wanted to sell,' which of course we're not," Hodgkins told the newspaper.
She goes on to describe the benefits of resident ownership, noting that Wardtown has raised rent only $30 since the homeowners purchased more than eight years ago. She also talked about the less tangible benefits:
"When we moved in here, we knew one person that lived on the corner and another person that lived across the street from us, but we didn't know anybody else in this community. When we became resident-owned, it seemed like the community itself opened up and blossomed into what I remember as a kid living in a neighborhood. I have a second family here," Hodgkins said.
Wardtown works with Cooperative Development Institute for technical assistance, and NEROC co-director Pat Schwebler (the ROC's Primary TA Provider) was also interviewed in the article. Wardtown is a community of 61 homes less than 20 miles from Portland, Maine largest city. The homeowners purchased the community in May 2015 for $1.1 million.