ROC USA® has been awarded a $600,000 grant from Wells Fargo that will fund innovation in market development and the expansion of resident ownership in manufactured home communities nationwide.
ROC USA received $300,000 this fall and will receive another $300,000 next year as part of the Accelerating and Expanding Resident Ownership and Affordability of Manufactured Home Communities effort. Wells Fargo's commitment to ROC USA is part of a multi-year philanthropic initiative to address the U.S. housing affordability crisis.
"Wells Fargo is currently ROC USA's largest multi-year grantor," said ROC USA President Paul Bradley. "Its funding of market development activities is central to our shared goal of expanding the number of resident owned communities in the U.S."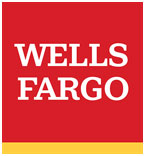 The funding will be used to support the staffing and activities of ROC USA® Network CTAP support and ROC USA's internal acquisitions team. The grant will also be allocated toward sub-grants for between seven and 10 affiliate organizations for about $10,000 to $15,000 each for market development and acquisition activities. A portion of this funding was recently used to help purchase Evergreen Village Cooperative a, 55 and older community of 158 homes in Mt. Bethel, Pa., for $12 million.
Most importantly, the funding will translate to an increase in the resident ownership footprint.
"This grant will be used to expand the number of ROC communities," said Amy Anderson, senior vice president, social impact lead of Wells Fargo Housing Affordability Philanthropy Team. "Some will be passed through the network and some stays with ROC USA."
Rob Wilson, executive vice president of cooperative solutions for ROC USA, said $100,000 will be awarded to ROC USA Network affiliate as sub-grants each year.
"Through Wells Fargo's generosity, ROC USA can continue to support its CTAP partners with Network Investment grants to build their capacity to support residents in creating and maintaining ROCS," Wilson said. "The fact that our current strategic plan calls out Network investment underscores how important it is to our work, to our partners and to manufactured housing community and ROC residents."
Since 2019, Wells Fargo has donated more than $390 million to help address the housing affordability crisis in the country including support for more affordable rental units, homeownership and housing stability.
Anderson said she is excited for ROC USA to receive the grant.
"Every part of ROC USA's approach is so compelling to me, and this model results in greater stability for so many people," Anderson said. "It's really hard to own and manage real estate, and resident owned communities must do just that. ROC USA provides technical support and trains homeowners to provide that technical support. ROC USA's thoughtfulness about how to do this effectively is so impressive."